Over the past five years, Product Marketing has become an increasingly popular role at tech companies ranging from emerging startups to established tech titans. But the role and responsibilities of a Product Marketer varies company to company. Shyna Zhang knows this well, having launched products and led Product Marketing teams at fast growing startups (Marketo) and large tech titans (Microsoft)
Recently, Shyna left to start a new venture, and we got the chance to talk to her about what she is working on as The Founder of Rigging Academy. During our conversation, Shyna shared her journey to becoming a Product Marketer, what a good product marketer looks like, and her advice for those interested in transitioning into or building a career as a Product Marketer.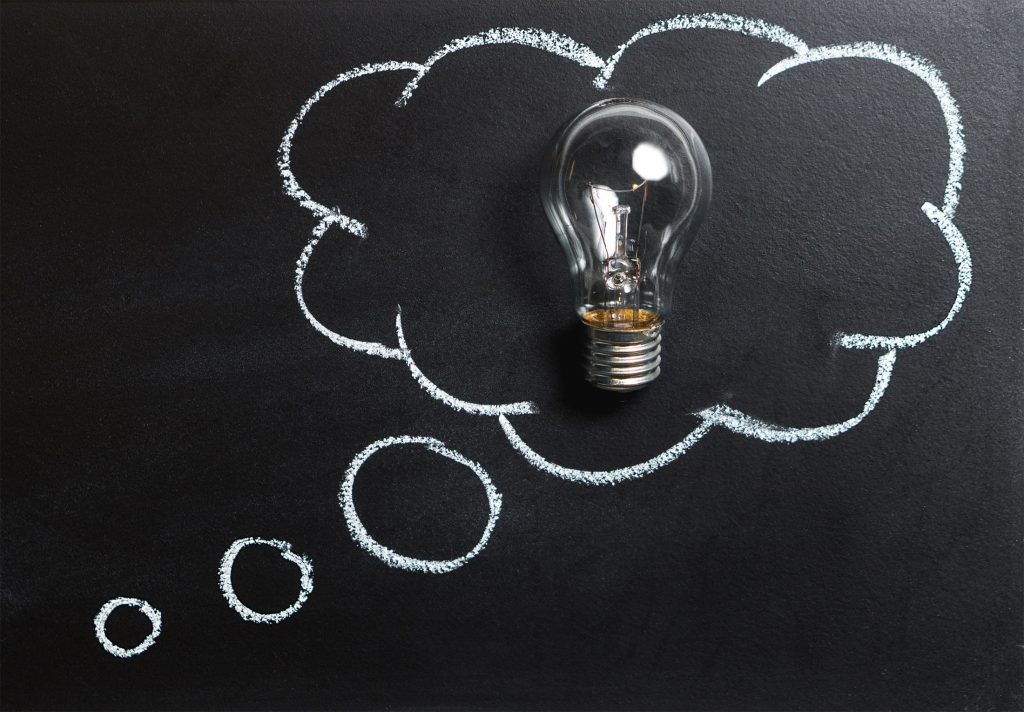 CareerSchooled: Over your career, you've made your mark doing product marketing for a number of multinational organizations and tech startups. But thinking back to your childhood for a second, what did you think you were going to be when you were growing up?
As with most of America, I was glued to the television watching Michelle Kwan try to bring home the gold medal in the Salt Lake City Olympics after getting 'robbed' in Nagano. Growing up in Louisiana, there were few Asian role models around me, let alone female, let alone in mainstream media. I was convinced that despite living in a place that averaged temperatures of 100 degrees with 90% humidity for the better half of the year, my future was in figure skating. As you can imagine for obvious reasons, that quickly didn't work out.
When declaring a major for college, I realized that I was really interested in people – understanding what makes them tick, what motivates them, and how they work well (or not so well) together. I floated the idea of being a Sociologist or Journalist with my tiger mom, who quickly dismissed that idea and a more practical Business Finance degree was decided upon :).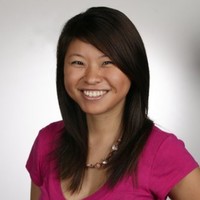 Although in hindsight, it wasn't a good choice or fit for a number of reasons. One of the main ones being that I'm probably one of the only Asians in history that scored better on her SAT Verbal than the math portion.
CareerSchooled: How did you get your career started in Product Marketing?
Getting into marketing was a combination of luck, curiosity and hard work. During my junior year of college at the University of Texas, I realized that I wasn't good at finance – the degree I was studying – and that the bachelor's degree in finance that I was going to end up with would be useless for me. I was fortunate to get internships at Accenture and Microsoft in their marketing teams, through alumni of the University of Texas who were willing to take a chance on me. The experiences I gained during those internships helped me to realize that a career in marketing offered me the opportunity to be creative, plus I could define and own what success looks like.
My early marketing roles, like my internships, were in broad marketing roles that provided clear visibility into how an entire business operates and makes money. At Microsoft, I learned about general management – that is, how to run a business across marketing, sales, customer readiness, partner services and more. The job also gave me the opportunity to live in Singapore working in a regional role with responsibility across Southeast Asia, Australia and Korea. Joining Marketo taught me the importance of the story-telling aspects of marketing and how important it is to create messaging that's repeatable, concise and memorable.
CareerSchooled: What are some of the challenges that Product Marketers face in their day to day jobs?
Measurement is a huge challenge that some of the most talented PMMs struggle with. Sales has a clear quota that they need to hit, while Product teams may have clear adoption or MAU goals. Product Marketing often owns messaging, positioning, storytelling – functions that can seem nebulous when it comes to defining a hard value to the organization. I've found that aligning with revenue metrics is always a good place to be for PMM (ie. revenue, share, time to chose, win rate, etc..) as well as developing good partnerships throughout the organization.
Impact and influence is also something that's hard to achieve within the organization, but critical to the success of PMM. Often PMM doesn't have direct ownership via reporting structure of Sales, Demand Generation, Customer Success etc.., yet are held to business outcomes such as pipeline, revenue, time to close, win rate, renewal rate, etc… It's important to be able to make your case, build the relationships, and lay the foundation to be able to drive change throughout an organization.  
CareerSchooled: Throughout your career as a Product Marketer, what's a project, deliverable, or experience that you are especially proud of?
I left a pretty cushy life in Seattle at the age of 24 to move to Singapore to run a $500M P&L for Microsoft across Asia Pacific and launch a product in less than 3 months. Don't feel sorry for me, but it was probably the most challenging professionally and personally for me. Leaving my support network and everything that I knew behind and jumping into a stressful work environment (in addition to figuring out my personal life) covering 9 countries led me to lose a patch of hair about the size of a half dollar from the side of my head. Yes, I had a bald spot at the age of 25 :).
As the saying goes, 'what doesn't kill me, makes me stronger.' I learned a lot about resilience, grit, determination and my pain tolerance from that experience. I ended up getting promoted at the end of that year, but more importantly, I learned a lot about myself and what I'm capable of.
CareerSchooled: Like any job, there are numerous skills needed to be a great product marketer. What are 2-3 skills that you believe are critical to being a Product Marketer?
Communication through impact and influence across the organization (storytelling).
PMM doesn't own sales, demand generation, customer success, etc.. however, we need their partnership to hit our goals and provide us feedback. Building these relationships and being able to share ideas/proposals across the organization in a way that clearly demonstrates the value to them is important to make impact.
Deep buyer (and stakeholder) empathy.
Any marketer worth their salt can talk about their own solution/product. The trick is to figure out how to speak to the value/benefits of your solution in your user's language. You're selling to Oil and Gas Executives? How does your solution benefit upstream vs downstream initiatives? To effectively talk about the benefits of your solution, you have to develop deep empathy for your buyer. Starts with speaking with them and getting into their shoes. What are their dreams? What are their aspirations? What are their painpoints? What are their fears?
Ruthless prioritize to get shit done.
You'll never have enough time and resources to get all of the things that the organization is requesting complete. You'll have to work with your stakeholders to ruthlessly prioritize, otherwise, you'll never get anything done or burnout. Figure out what's urgent vs important and where your points of leverage (scale) are. If you create this collateral, are there additional use cases for it or is it just a one off to close a deal or a one specific campaign?
Careerschooled: What advice do you have for someone who doesn't work in Product Marketing, but wants to make the transition into Product Marketing?

1.Build your PMM portfolio
Similar to an artist who may have a portfolio of their best work that they are proud to display, I always ask to see a PMM (or a potential PMM's) portfolio of work. It could be a compilation of blogs, ebooks, content, decks, etc.. that they have created for personal value or for previous roles. I want to see that you're a talented storytelling, that you understand how to get across a message in a compelling way, and that you are able to succinctly explain something that may be complicated.
2. Build your Network
I find that the term 'networking' can be really awkward and painful and have found myself eating chocolates on the couch instead of going to an industry event to shake random people's hands while awkwardly juggling a drink in the other hand. However, I've found that often going in with the mindset of learning something new through interesting people helps. Instead of
3. Be curious. That can help you to hustle to get as many informal, social interviews as possible.
It can be easy to be tunnel visioned when looking for job or career transition. People will be much more open and willing to help if you invest in building a relationship first. That requires being genuinely interested in their journey, their learnings, and seeking their guidance. People want to help, however, when the ask comes off as purely transactional, it can not feel as fulfilling. Once you learn about other people's interests and initiatives, brainstorm how you could be of value and help. Beautiful things happen when we are willing to bring our cumulative gifts to the table. 🙂
CareerSchooled: While you're a seasoned Product Marketer for many notable tech startups, you recently transitioned into the role of a Founder. What are you up too now and what are you working on?
Specifically for product marketing, I help run a community called Product Marketing Masters. We're on a mission to educate the next wave of product marketers with real world examples and practical guidance. We hold monthly events and workshops on topics like Messaging & Positioning, Go To Market Strategy, Pricing and Packaging, etc.. in the Bay Area.. I frequently have people reach out to me for career advice or information about product marketing. Without a single source of information to point people towards, I wanted to bring practical guidance to help create the next generation of product marketers.  I was lucky enough to find a tribe of other women who felt the same way – we now work together as the Product Marketing Masters. I'd encourage anyone interested in product marketing to join our Product Marketing Masters Facebook group, Meetup, and www.ProductMarketingMasters.com.
I'm also passionate about developing talent, especially those earlier in their careers. I run a minority talent incubator called Rigging Academy. Minorities tend to self-select out of opportunities consciously or unconsciously due to lack of confidence or not knowing the rules of how Corporate America operates. I'm focusing on helping people develop the soft skills they need to succeed in a professional environment (ie. negotiating salary, marketing yourself, etc.). I'm building an online community consisting a virtual classroom, group work, and 1-on-1 coaching. Sound interesting? Sign up for the Spring 2019 waitlist!
Sign Up for our CareerSchooled newsletter!