Career success is often a mixture of both planning and execution (and a little bit of luck) but sometimes, even when we do all the things right, things happen that are outside of our control. Danny Breslauer knows this, and recently experienced this first-hand when he was let go unexpectedly from his job as strategy lead for a marketing team at a media company.  Like all media companies, Danny's was facing incredible competition and was forced to make some drastic changes. Despite this unexpected challenge, Danny was able to land a new job after 2-3 months of searching.  Before starting his new role, Danny took time to share with us his story about being let go, the lessons he learned from this experience, and his process for executing the job search, and his advice for taking a career curveball and turning it into a new exciting opportunity.
CareerSchooled: Your last job ended somewhat abruptly. What happened, and how did you handle the news?
Danny: I had been working at Fusion Media Group for seven months after finishing my full-time MBA at NYU Stern — while interning for Wasserman, NBCUniversal & BRaVe Media Ventures (acquired by Turner) during the program. My transition was from full-time sports broadcasting for television and radio into the strategy & business development side of media and sports… in this case, a digital media portfolio. Unfortunately, I entered the field at a time when algorithm changes and overzealous M&A activities were starting to affect real change upon businesses. In this case, Univision made a business decision to restructure Fusion Media Group, and have since listed it for sale. My team was a victim of that reorganization and I saw the writing on the wall about five weeks prior to the cut day. Everyone on my team — and specifically my boss — handled it with class. While I didn't take the stress particular well in private, I think I did a good job of excelling in my day-to-day responsibilities until the moment we were called into our HR meetings. I'm proud of that fact.
CareerSchooled: How did you go about identifying what you wanted to do next?
Danny: First of all, I wanted to get to the revenue side of a business. While I did enjoy my work at FMG (and my team was awesome), I was a strategy & operations lead on a marketing team — and essentially tied to a cost center. We did good work, but I knew my skill-set would be best suited for a client-facing, revenue-producing role at a broadcast media company (within the industry's ever-changing definition). After a lot of work and due diligence, a 10-week search led me to a Senior Account Manager, Content Partnerships role at iN DEMAND, a leading PPV and VOD distributor. It's been a great start and I'm excited for what's to come.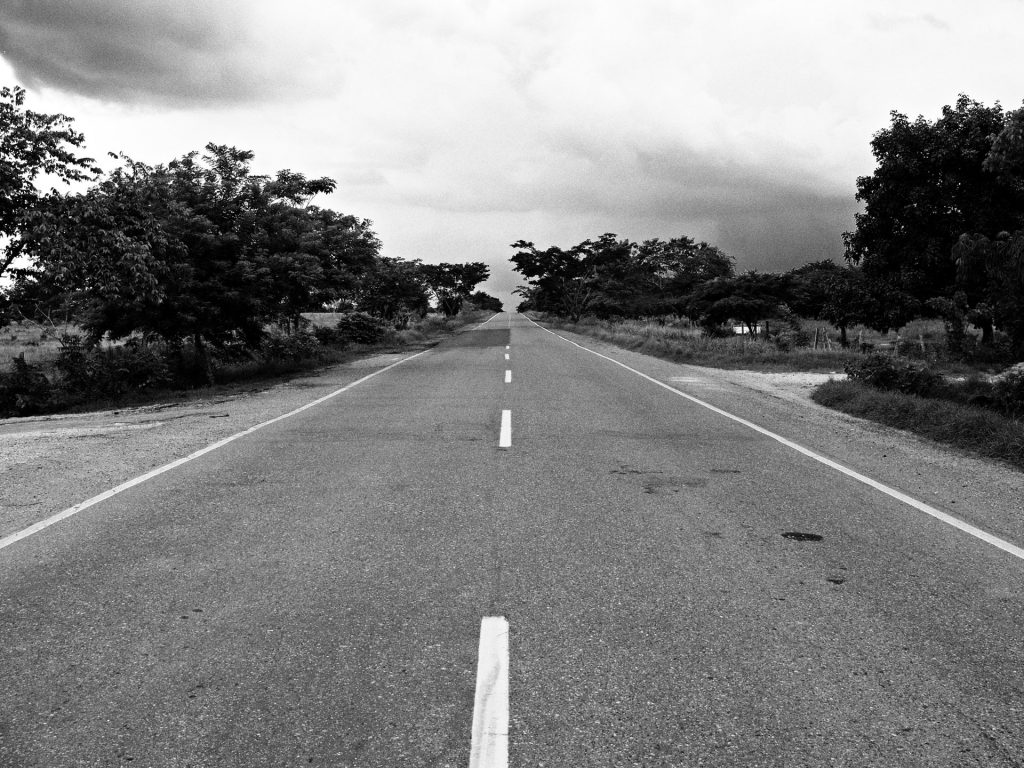 CareerSchooled: After you got the news that you were moving on, what did you do to start the job search? What was your search process like?
Danny: The age-old question: how do you start a job search? Between freelancing in sports broadcasting, MBA internship searches, my FMG search post-MBA and my iN DEMAND search post-layoff, I have some experience. The search process, while grueling, went about as well as I could have hoped. It's hard to land a good role in 10 weeks. I'm thankful my network stepped up and connected me with the hiring manager, who is now my boss. She was terrific and transparent every step of the way, and I respected that immensely.
CareerSchooled: What were some of the highs and lows of your job search?
Danny: Frankly, the highs of a job search are any time you have a good day. That means your day is structured, you take care of body and mind, and you land a new connection, great coffee chat or inspiring phone call. Applications and cover letters can be mundane and the days that feel repetitive or slow — especially during the summer months — represent the lows. Feeling like you're not learning is the hardest piece. That can be a crippling feeling if you don't take it in stride.
CareerSchooled: As you went through the job search process, what were some things you did that helped you ultimately land your new role?
Danny: It's cliche, but I networked my tail off. This process started during my time in on-air broadcasting, continued through business school and into my professional life. I was genuine in all of my interactions and one of my new connections — who I now consider a friend — introduced me to his former colleague. She had a job open… and a coffee, a call and three in-person interviews later, I had an offer.
CareerSchooled: During the interview process, how did interviewers (hiring managers, recruiters) respond to being laid off?
Danny: I may be in the minority on this one, but our layoff was big news. It was in every trade publication, so the conversation was an easy one. I spoke to my experience, the positives I took from my time at my previous jobs and didn't really discuss what happened in mid-April. I think iN DEMAND realized that I had the right personality and skills to succeed at the firm and I'm really happy they came to that conclusion. I know I'm ready to make an impact.
CareerSchooled: It's probably fair to assume most people never prepare for coming into work finding that they won't be coming back. What advice do you have for people who might be dealing with a similar set of circumstances?
Danny:The only advice I can offer is don't take it personally. Try to separate the firm from the people and understand that a layoff is not a firing. That was a distinction I had a tough time making at first, but my friends and family helped hammer that one into my brain.
CareerSchooled: What are some of the most important lessons you've learned going through this process?
Danny: Approach every day with a plan, but be flexible and aware of your mental and physical health. Without taking care of those things first, your job search will not be fruitful. I know that the whirlwind of early 2018 made me stronger and taught me invaluable life lessons. I can't wait to look back on it in a decade and smile, knowing that it propelled me to my next career and life chapters.