As a management consultant, my job was to provide knowledge and expertise to my clients on how to solve a problem or challenge and usually involved giving them a set of recommendations on how to proceed. In my experience, even when we were really familiar with the client or problem, the recommendation on what to do did not magically drop into our brains one day in a flash of insight. Instead, it's something we would discover, through a rapid but thoughtful process of gathering insight, testing, getting feedback, and then coming up with a recommendation on how to best proceed.
This notion is similar when it comes to making career decisions. As a Career Coach, a common question I get when working with my clients on building their careers is "How do you balance doing your everyday work with thinking about the next career move, or, how do you know when to look (or not look) for a new job?"
These are important and thoughtful concerns – we are not certainly defined by our jobs but they make up a significant portion of how we spend our time each week. And like anything important, putting in time to think and reflect before making a decision is a good thing to do. Over the years, to help me answer these questions I've built a framework to help me answer some of these questions and figure out how I am feeling about work, which helps inform if I need to make changes.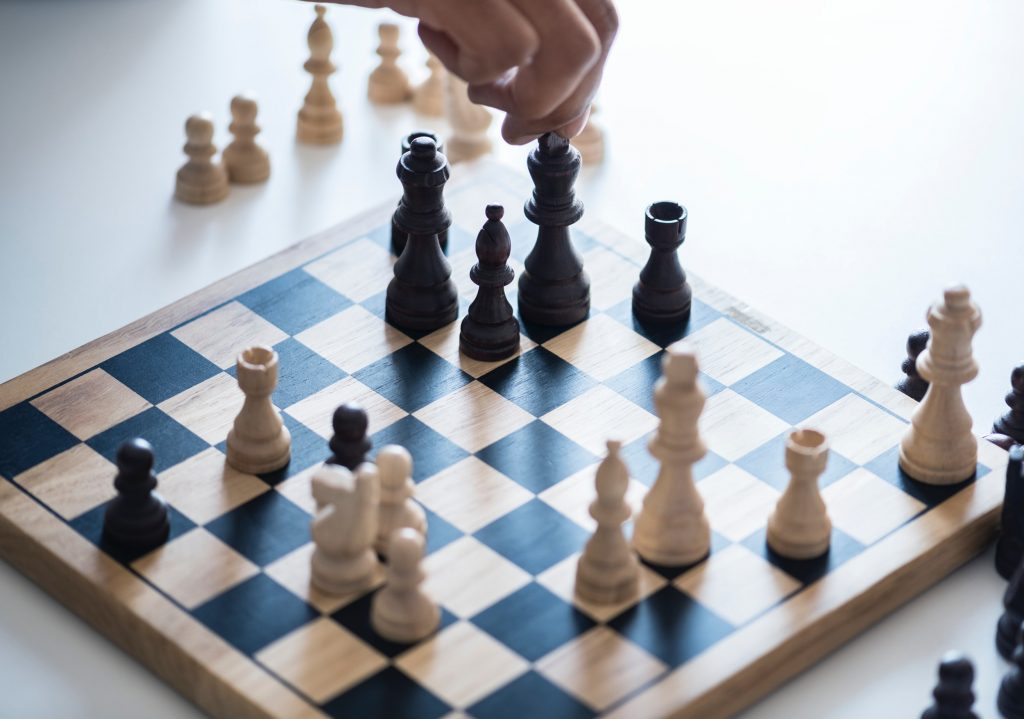 With that, I like to think of my career as 2-year sprints. During that sprint, I do a major check-in once every six months. During the check-in, I ask myself the following questions:
Am I learning everyday? – I am at my best when I'm most engaged/immersed in my work, and that happens when I'm challenged or when I have to learn something in order to do my job
Do I like and respect the people that I am working for and with? – I get my energy by working on high-performing teams, and I do my best work in a supportive and collaborative environment. Furthermore, I value and respect people who treat others with respect. This environment ensures I can do my best work
Am I committed 100% to doing my best work? – I do my best work and exceed my expectations when I'm fully committed to what I'm doing. I don't meet my expectations when I'm sort of committed or ambivalent.
What have I improved, or strengthened since my last check-in? – As someone who believes in the growth mindset, I believe its important to continue growing both strengths and weaknesses. If I can accurately pinpoint skills I've developed or development areas that I've improved since my last check in, I know that I'm probably happy where I am.
Is there something else that's taking a significant portion of my mindshare or attention? – I think about the things that are on my mind, and pay attention to my thoughts. Can I identify a specific problem, challenge, or topic that I'm constantly thinking about? If my time is spend on what is currently in front of me, I know I'm probably progressing down the right path. But if it's on something else, I'll need to revisit what that is, and understand why I'm focusing on it so much.
For me, it's about doing a check-in every once in awhile to take stock of what I am doing, how I am doing, and to get a sense of if I need to make changes. Changes can mean anything from adding some more social events to my calendar to help with my well-being, to starting the process of finding a new job, and anything in between. The focus for me is getting clarity on what's currently going on, and figuring out the best way to keep going. In some cases, nothing needs to be done, but in others, changes are needed.
As I've conducted these check-ins numerous times over my career, I've learned a few things along the way:
There are always ups and downs – That's okay, and it's part of life and your career. Work is just that – Work! Which mens, there are ups and downs and stressful weeks. This happens and is part of life
You need to give it time – In my experience both as a professional and career coach, I've come to believe you need at least 6-8 months to get a first set of hypotheses/feedback on a job. If you stay for anything less, you might not get the full cycle (save for a few exceptions)
Considering The Future is a good thing – It can be easy to put your blinders on and execute on the tasks in front of you, so thinking about what's next is a good thing to do. However, it's important to stay focused on the task at hand. Try to time box your future planning, or, save it for times when you have more energy/time to devote to other things
If I can answer yes with supporting evidence for all those questions, that's usually a green light to keep going. If there is a no, or a lack of supporting evidence to any of those questions it means I need to do some additional probing to understand the root cause.
In some cases, there are factors that cause me to answer no that I recognize and appreciate but am OK with moving forward on. In other cases, I need to either A) dig further, B) create an action plan for how I am going to work through it or C) it's time for me to put the wheels in motion for moving on to my next opportunity
It's not a binary decision of Yes/No, but it's a simple framework for how I like to evaluate my job in the arc of my career. The main takeaway here is not the questions or the check-ins but the ability to dig deeper into understanding what's causing my feelings and to do something about it, whether that means keeping up the great work or starting to search for something new.
I encourage everyone to come up with their own framework and series of questions that they can reflect on every few months. I think you'll find it will help you figure out what's going on, what the root of it is, and what actions you can take to make the right next move.